17 Pygmies Discography



Hatikva
Jedda By The Sea
Welcome
Viva L.A.
Missyfish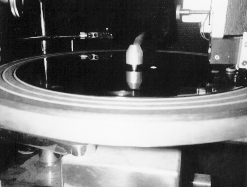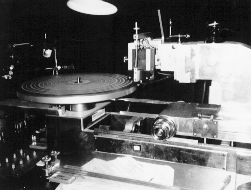 Re lated Bands




Wyrd
Scenic
Savage Republic
Sandbox
Brewer
Saccharine Trust

Honorable Mention
In Gowan Ring
At the moment I have the great fortune to channel the mnemies of Robert Loveless, Phil Drucker and Louise Bialik on the life and times of the 17 Pygmies. They have no idea that I am downloading their brains... My mission is to dig up the ancient dirt of... Uh-oh, here they come now:

Drucker: Whoa, something's in my mind.
Bialik: Phil, is that you?
Drucker: Louise?
Bialik: Phil?
Drucker: Is Robert with you?
Bialik: No, he's on tour. Oh wait, I can smell tangerines.
Loveless: What the hell's going on here?

As you can see, my powers are strong. Now I shall begin the meld:

Rhadsha: Excuse me, but I was wondering if one of you could possibly tell me why the Pygs broke up.
Loveless: What the hell is this, and who the hell are you? And why does everybody think the Pygmies broke up?
Rhadsha:How nice. And for my next question...
Drucker: Since when is this an interview?
Bialik: Since Rhadsha downed our mnemies.
Loveless: What's a mnemie?
Rhadsha: I can tell you only what you know.
Drucker: This is ridiculous. I didn't give you consent. I'm outta here.
Loveless: Me too.
Rhadsha: What big heads! Are you staying?
Bialik: If you can say why Island dumped us for Bob Marley.
Rhadsha:Because Bob Marley is cool.
Bialik: And the Pygmies aren't?
Rhadsha: I didn't say that.
"ya've gotta beware of women who burn insence all day"
M.Tepper

Bob Marley is cool.
Or, Whatever Happened to the Pygs
by Louise Bialik

Bands are signed and dropped every day. No biggie, right? *DUH* The truth is, it sucked to be mid-recording with Harold Budd, then dumped in the company of Marianne Faithful and Tom Waites cuz Island had to woo Mrs Marley for Bob's rights. Understandable. Yet after the riots and quakes, there was a galatic transition into the Wyrd. And that's what happened to the Pygs. The Pygs didn't die, they just got spaded into theWYRD.

The WYRD is a collaborative effort between myself, Robert and Biff. Chris Butler of The Waitresses told me that the Wyrd has great orchestration and harmony. Moris Tepper says the same thing, but he's a guest Wyrdite so of course he'll say nice things. The WYRD is just about fate and maybe the time has come for the WYRD to enter your life. All you have to do is lissen lissen lissen!

EMAIL: hergart@yahoo.com
images by Louise Bialik, copyright 1997
l y r i c s
Drunkard
Reek Of Life
Horsegums
Picaroon Circus
Visions Before Slumber
Crossing The River
Bluestones
From Theo
Chase
Sunflowers
Last Year